Creative
Strategic
Innovative
Whether it's a simple article, an annual report, email campaign or a comprehensive strategic marketing plan – not just B2B or B2C, but B2All – it's about using the right channels at the right time to every audience.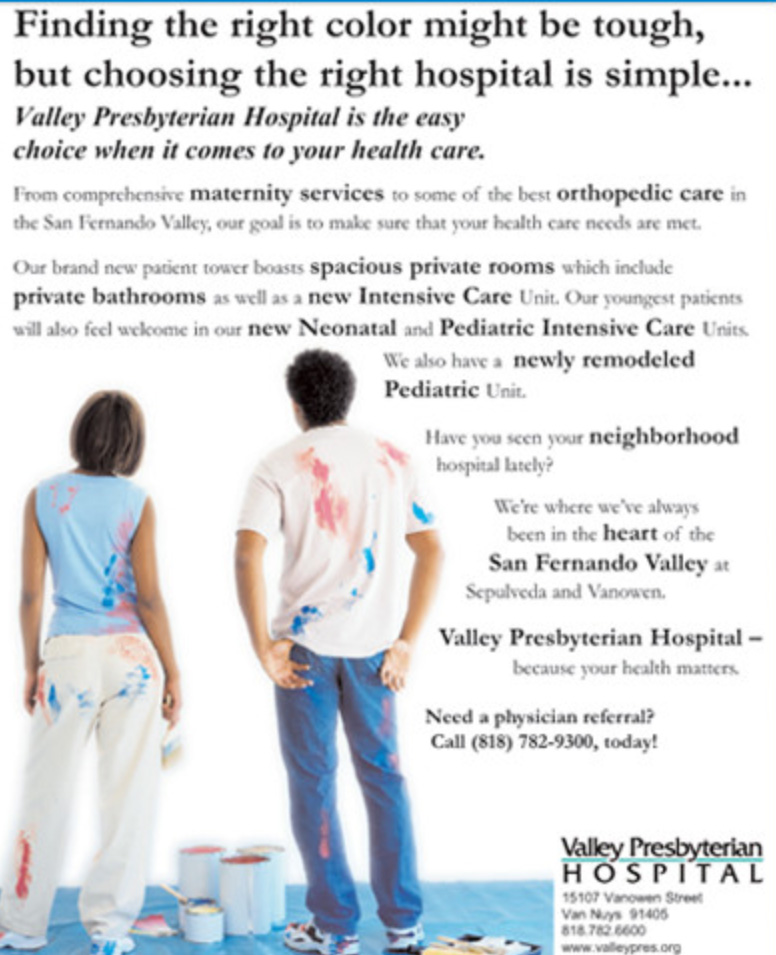 Daphne quickly became a very valuable colleague at Kaiser Permanente. As managers of the B2B Marketing group, we had to be responsive to the market and deal with difficult clients who didn't understand branding, messaging strategies, etc. Daphne handled her difficult clients with grace and a firm hand, often getting them positive results that they didn't anticipate. She is a strategic thinker who is also very hands-on and creative–she can very adeptly take something from strategy development to planning to creative execution and delivery. That goes for both in the print and digital worlds. And she'll do it with a minimum of fuss–she's a low-key high performer!
I have worked with Daphne for more than 15 years and have found her Graphic Design and Copy Writing to be very professional and creative. I must say she is one of the best communication experts I have worked with in Los Angeles. Beyond talent she has a positive and caring attitude towards her work and clients.
Generating New Ideas. Solving Big Problems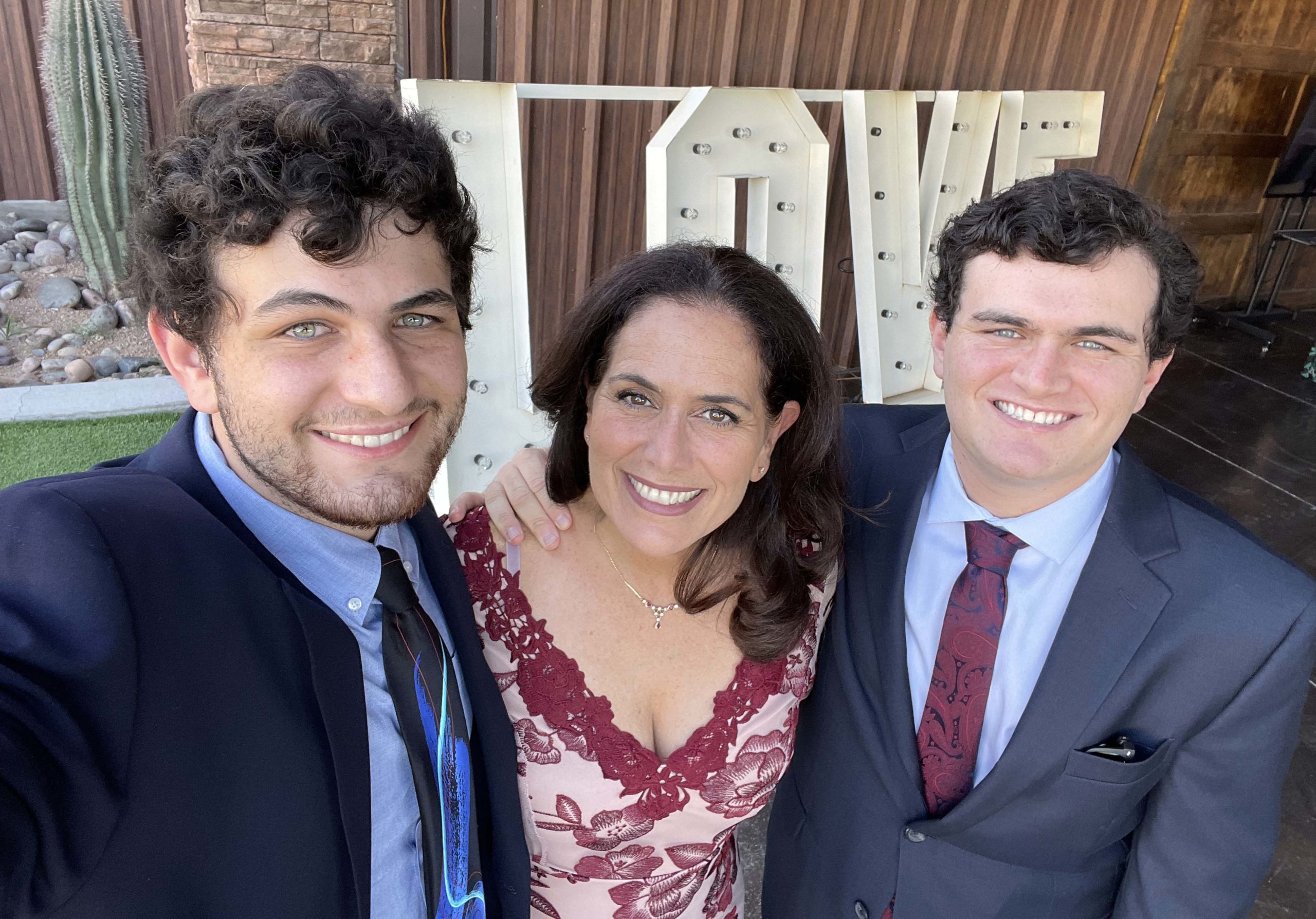 I'm Daphne, and I love a good story. Maybe that's why I ended up in marketing communications. Whether I am putting together a comprehensive multi-dimensional strategic marketing plan, or writing a story about a patient or customer – it all comes down to grabbing the reader and keeping their attention.
Most recently, I served as the Director of Strategic Marketing at Los Robles Health System, where I was instrumental in marketing the facility during COVID.
Prior to Los Robles, I managed B2B dental, vision and life insurance for Blue Shield of California as well as small business renewals.
I've also worked at Kaiser-Permanente, managing a high performing team of project managers and consultants dedicated to the specific and demanding needs of a variety of internal and external B2B clients.
In addition to holding multiple leadership positions at various organizations throughout my career, I've lead and launched product lines, including HealthNet's Individual & Family Plan.
A few more fun facts:
I was a cut-in producer for KCAL-9 News in Los Angeles.
UCLA Bruin and USC Trojan alum
Former piano teacher
Student to two young men (my boys for which my company is named)
Animal lover – 1 dog and 1 cat
I love to crochet and I'm an avid Pelotoner
"Daphne Yousem has the rare combination of a keen eye for design and being business savvy. She brings these talents together to design and create amazing marketing collateral. I hired Daphne to design and build my website as well as create marketing pieces. She understood my business as well as the brand I am creating. I have received rave reviews from clients and colleagues on her work. I continue to work with her and highly recommend her for any marketing needs."
"I have worked with Daphne for about three years as a customer of marketing and communications support from her team and a thought partner. In retrospect, it was a pleasure dealing with her because she is always up, energetic and in a good mood. Daphne is a good listener and a quick study. Once she comprehends the need she has the ability to quickly come up with solutions that are creative and out of the box.
Over the last year or so we moved into multimedia and video production for some of our customer development activities. In this space Daphne's talent and support was invaluable. Her knowledge, expertise and vision helped guide us to completion of a unique and excellent product that was on time and within budget. What more can anyone ask for? I highly recommend Daphne Yousem!"
"I'm an 8 year colleague of Daphne Yousem both HealthNet and Kaiser Permanente. Daphne is a professional. She's an extremely effective, motivational, team leader and mentor. Daphne can do it all from developing marketing strategy, creative execution to delivering reports showing results. She was instrumental with her talents towards delivering B2B testimonials and a video series for Kaiser Permanente. All departments involved were impressed with Daphne's performance. She's a great asset to any marketing organization and I strongly recommend hiring her."
"Daphne and I have worked on a number of videos for Kaiser Permanente. In my 20 years of producing & directing corporate videos I would be hard pressed to find a client who was as committed to quality, who understood messaging and branding and who could juggle as many balls as Daphne did. Her project management and communications skills are unmatched. She is dedicated to creating products that exceed all expectations, and the success of the videos that we produced are due in large part to Daphne's talent, passion and intelligence. Lastly, she is a truly wonderful and caring person and would be a great asset to any company or project that she became involved with."
Let's Start Something new

Say Hello!